News | Londonbound M20 closed between junctions 10 and 9
Date Posted: 21st February 2018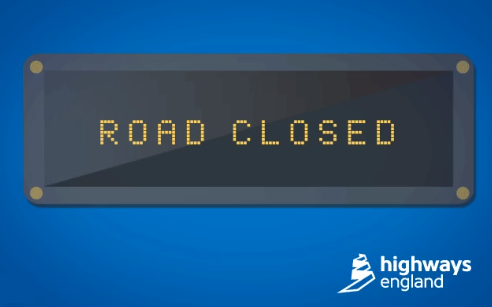 For those just waking up and haven't already heard, Highways England is reminding drivers that the M20 remains closed Londonbound between junctions 10 and 9.
Kent Police were called to an incident yesterday evening (Tuesday) and have been carrying out their investigation of the scene overnight.
They need to conduct a more thorough inspection during daylight hours and have advised us that they don't expect to have completed this until at least midday.
Drivers travelling up the M20 towards London will be required to leave the motorway at junction 10 (Ashford) and make their way to junction 9 (Canterbury) where they will be able to re-join the motorway.
Highways England is urging road users wishing to use the M20 towards London to use alternative routes and for those travelling from Dover to use the A2/M2.
Kent Police have published further information on their website.
Highways England provides live traffic information via its website www.highways.gov.uk/traffic-information, local and national radio travel bulletins, electronic road signs and mobile platforms. Traffic information is also available on Twitter at @HighwaysSEAST.